Welcome to the
C

ornell

L

aboratory for

A

ccelerator-based

S

cience

S

and

E

ducation Marketing & Communications Office
How can we help?
CLASSE Marketing and Communications provides leadership and expertise in strategic communications and branding to raise the visibility of the Cornell Laboratory for Accelerator-based ScienceS and Education and its world-renowned scientific discoveries.
We tell the stories and show the impact of CLASSEs' life-changing research, education and outreach through a digital-first strategy that leverages campus partnerships and news media to reach key audiences, which include current and prospective researchers and students, faculty and staff, and state and federal partners.
What can we offer?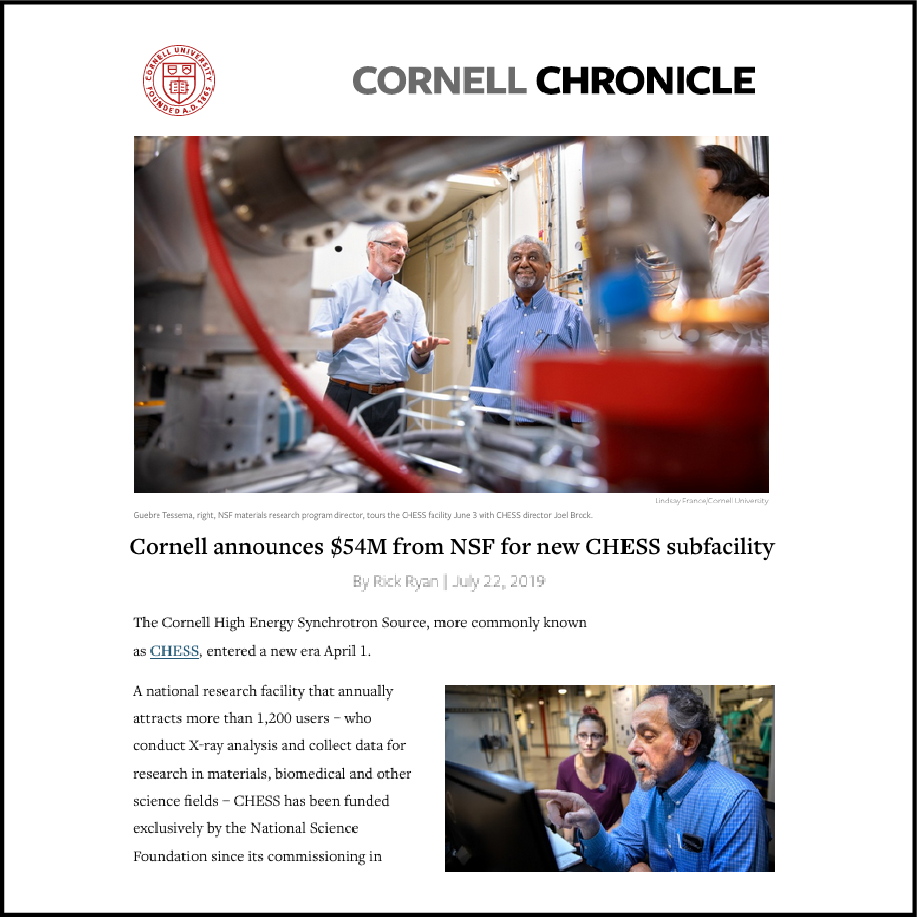 News & Media Relations
The News and Media Relations unit services CLASSE faculty, staff and students by providing news and feature coverage of research, lab capabilities, human interest, and outreach news. We write and edit a wide variety of content for the Cornell Chronicle as well as our newsletters, websites and social media platforms.
We coordinate with the Cornell Media Relations Office to distribute news releases and tip sheets for reporters and other entities. We also assist journalists who request information or interviews of CLASSE's personnel.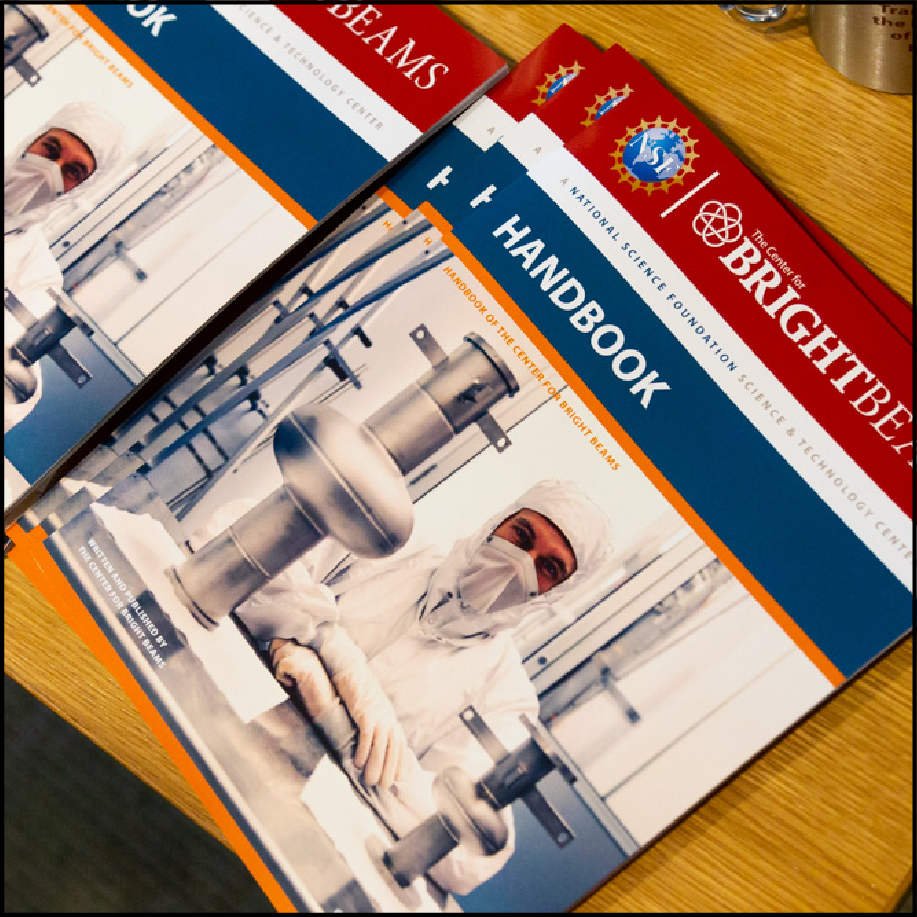 Marketing, Branding & Creative Services
The Marketing and Communications office directs the laboratory's strategic messaging, visual identity guidelines and manages the lab's brand. Materials produced by research units, as well as faculty and staff, should follow our brand guidelines. Our team produces various print and digital materials for the lab to meet OVPR's strategic goals. We also offer consultations on your projects for brand compliance, design best practices, creative or distribution strategy as well as provide referrals to creative freelancers/vendors.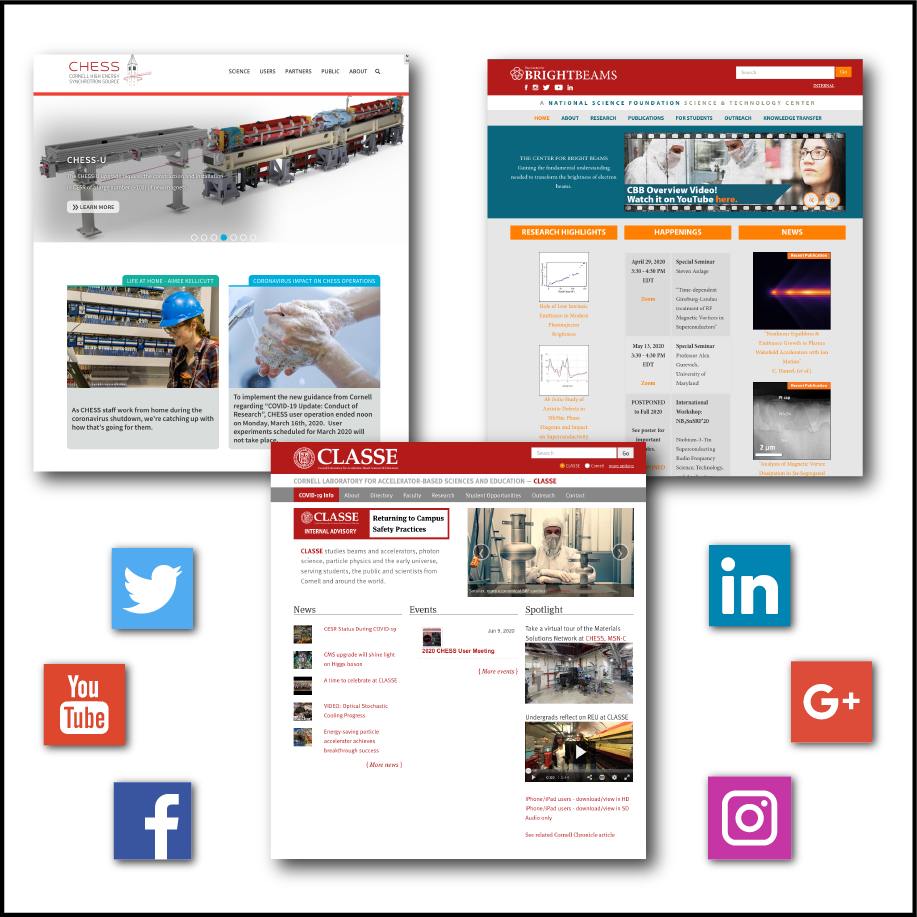 Digital Strategy & Support
The Digital Strategy unit maintains and develops strategies for CLASSEs' digital properties, including our email newsletters, mass email distributions, and email marketing programs. The unit also manages and supports the CLASSE website ecosystem, which consists of approximately 5 websites representing our research units and outreach programs.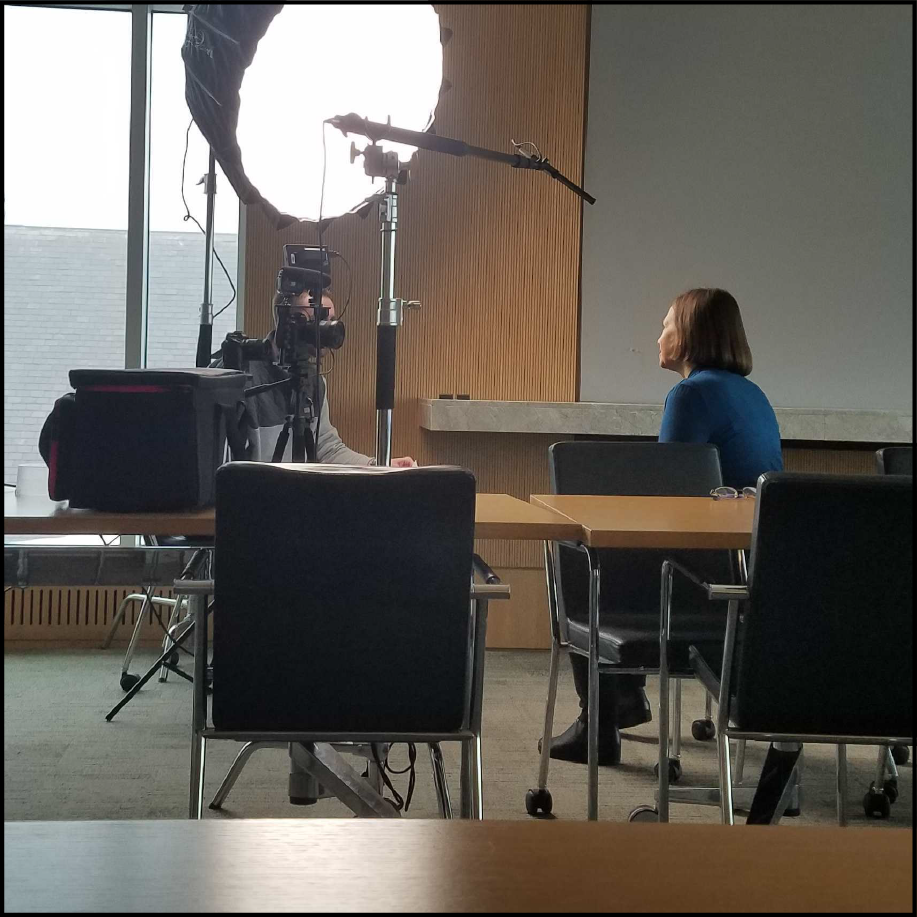 Strategic, Issue, Crisis Communications
Our team provides leadership and expertise in strategic, issue or crisis communications to CLASSE leadership, department chairs, faculty and staff. Please reach out to us if you are in need of advice or council on any communications or public-facing issue.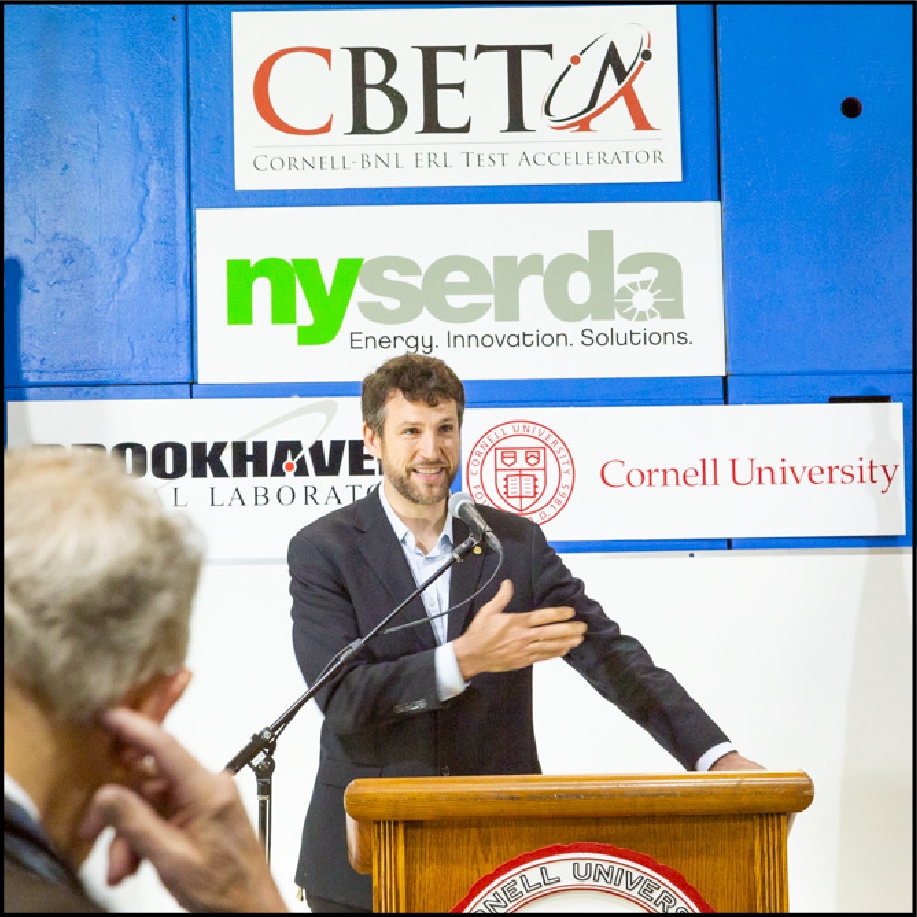 Event Support
Our team manages strategic events on behalf of CLASSE's research units and CLASSE's leadership team. We can consult on best practices for department or program events and advise on marketing strategy.