Documents
This is a collection of physics-related documents that may be of interest.
Publications: auxiliary material
See my CV for a list of publications. Alternately, refer to my papers on SPIRES or the arXiv.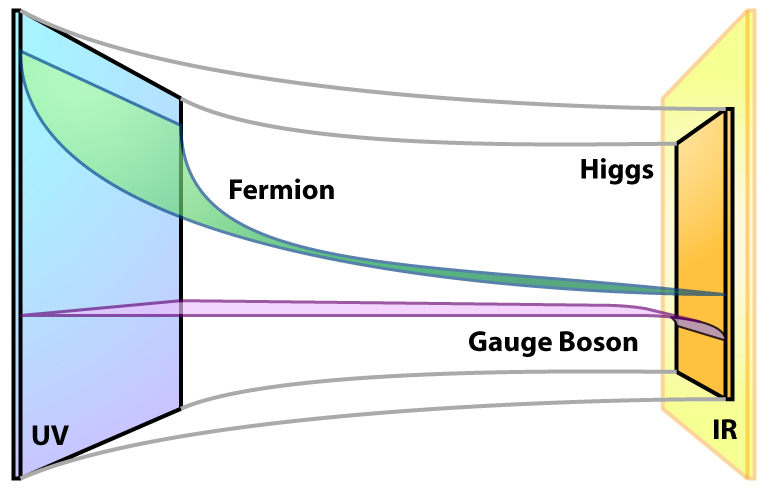 Warped Penguins, Csaba Csaki, Yuval Grossman, Philip Tanedo, Yuhsin Tsai [arXiv:1004.2037]. Additional notes are below. Note: these are intermediate notes to supplement the paper. They are not guaranteed to be correct! There are known sign errors and a few blatantly incorrect statements that I haven't bothered to fix (they are corrected in the paper).
SUSY_FLAVOR, Janusz Rosiek, Piotr Chankowski, Athanasios Dedes, Sebastian Jäger, Philip Tanedo [arXiv:1003.4260]. See also [arXiv:0812.4320].

The most up-to-date version of the code can be found on the SUSY_FLAVOR page maintained by Janusz Rosiek.
Old versions of my own code for B→ll' in the Standard Model and the MSSM at low tan β (no Higgs penguins) for checking our SUSY_FLAVOR routines. How to open: download to a directory and untar with "tar -xvf [filename].tar". Compile and run the program with "make".
Write-ups
Unfinished Notes
I started writing several pieces of notes for myself to better learn various subjects. I seem to have a hard time finishing them since I either learn what I want (and no longer feel like writing) or I get distracted by something more interesting.
Miscellaneous